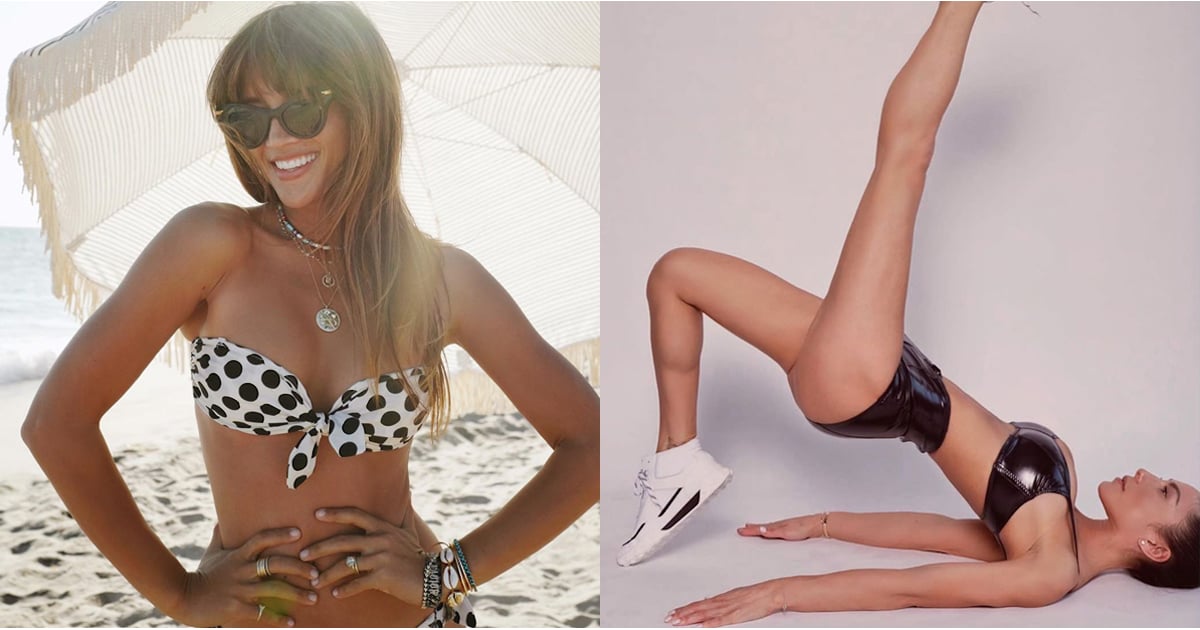 So far, 2020's biggest swimsuit trends are shaping up to be exactly how we expected them: highly influenced by the Kardashian-Jenners et al. But rather than simply rounding up all the cutout one-pieces and sexy two-pieces celebrities have been wearing, we tapped some of our favorite swim brands and took their opinions into account.
Zimmermann, Summersalt, Solid & Striped, Onia, Marysia, and Lisa Marie Fernandez all spoke to POPSUGAR about the swimsuits that are already bestsellers for 2020, and some of our favorite styles made the cut. You probably won't be surprised to find that snake print is still all the rage — it's probably the most shoppable of the trends listed here — but ruffles are seeing a resurgence now, too. Rather than simply finishing a sleeve, these are fashioned in new ways: in the form of an asymmetrical sash down the front bodice or fluttering along the hemline at the hips.
With a major shift toward eco-friendly habits, vegan leather swimwear is also on the rise, which makes for an edgy look you can really feel good about. Finally, the scarf-like, vintage effect fever isn't going anywhere. (Think: the type of graphic prints you'd see on retro silk hair bandanas.) Scroll through to shop.