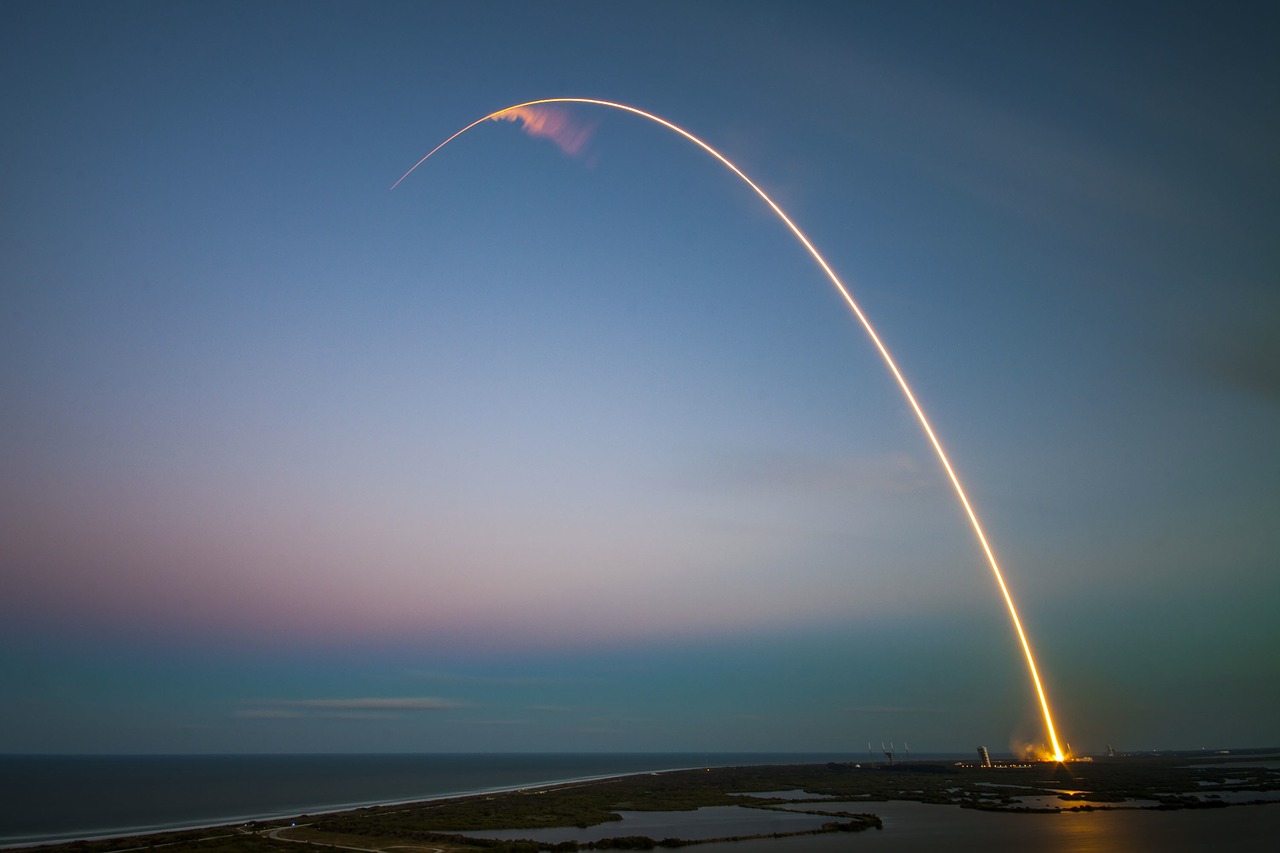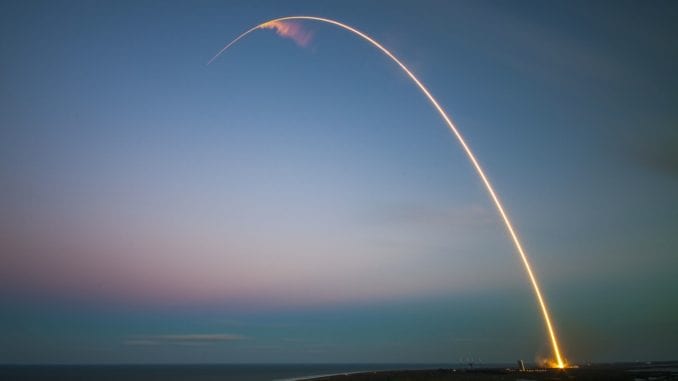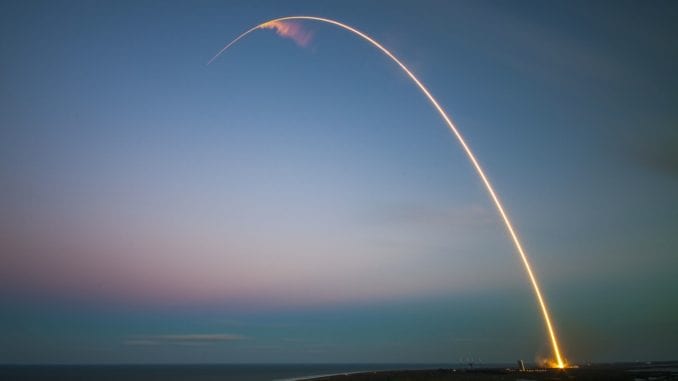 Want to join Space Force?
If you're a fan of sci-fi movies, then you've probably already toyed with the idea of blasting space aliens to save our planet. Well, surprisingly, you might actually get your chance because the U.S. Space Force blasts off this year.
Interested in joining the new Space Force? Here's how you can fast track your route to protecting the nation's activities in outer space.
What is the Space Force?
What started out as a political joke has become an unexpected reality. Trump's Space Force is for real. The Space Force will become the sixth branch of the military under the direction of Air Force General John Raymond. In fact, the Air Force will take the lead in getting the Space Force off the ground.
The Space Force won't have the manpower of the other branches, but a considerable amount of funding has been earmarked in the 2020 National Defense Authorization Act.
That bill passed through the Senate in June, so the Space Force is fully funded and approved by Congress.
Here is Vice President Mike Pence announcing Space Command at the Kennedy Space Center.
VP Mike Pence further clarified Space Command's mission while speaking at the first ever National Space Council in August. During his address, Pence said "The United States Space Force will ensure that our nation is prepared to defend our people, defend our interests, and to defend our values in the vast expanse of space and here on Earth with the technologies that will support our common defense for the vast reaches of outer space."
Will there be a Space Force Academy?
It's quite early in the development of Space Command, but the initial budget doesn't have a provision for an official Space Force Academy. The Space Force has been cleared to hire 15,000 personnel, but you won't be signing up for Starfleet.
The top position is Undersecretary of the Air Force for Space. This is a civilian position that will report directly to the Secretary of the Air Force. This position is likely to be filled by someone who is already deeply entrenched in the political framework of the U.S. military. So, retired generals and admirals should start dusting off their CV for this one.
Most new recruits for the U.S. Space Force will come through the Air Force. So, if you're thinking of joining Space Force, then you should take a closer look at existing positions in the Air Force. At least that's the advice that was given by the head of the Air Force's recruiting service.
At the Air Force Association's Air, Space and Cyber Symposium in National Harbor, Maryland in September, Major General Jeannie Leavitt said, "whatever it looks like, Space Force, Space Corps, whatever, it's going to come from the Air Force. And so that's always the guidance I give when it comes to space."
The Air Force is currently developing 30 second recruitment ads for the Space Force. These ads will depict young people building and working in the new frontier of space. These ads will target people on social media with the goal of boosting Air Force recruitment, but they're still being developed.
Places to Work in Space Force
If you're already involved in the Air Force, then you might want to put in a transfer to Peterson Air Force Base in Colorado Springs. Peterson AFB is where the Air Force Space Command is currently located. The 21st Space Wing is headquartered there providing missile defense and strategic coordination across nine countries.
You can get ahead of the wave by keeping your eye on Kirtland Air Force Base in New Mexico. In June, the Air Force began construction of a new space control technology building. This new facility will house 5,000 square feet of laboratory space and employ 65 contractors. Their mission will be to increase situational awareness in space, mainly through satellites. This facility is due to be completed by January of 2021.
Related: How to be an astronaut on vacation
Speaking of satellites, the Navy will have its own fast track route into the U.S. Space Force. It already operates the MUOS, or Mobile User Objective System.
This is a global network of secure communications for warfighters and it is possibly slated to come under the umbrella of Space Command soon. Most of the MUOS infrastructure is coordinated at the Naval Computer and Telecommunications Area Master Station Pacific which is located at Wahiawa, Hawaii.
A Diverse Workforce in Space Command
There will be a variety of technical jobs available within the U.S. Space Force. Undoubtedly, there will be a need for both civilians and military personnel from the Army and Navy, as well. Building a technical expertise in a scientific field is one sure route to entry in the U.S. Space Force.
The U.S. Space Force will need qualified robotics engineers. Space is an inhospitable domain and most of the workload will need to be carried out by sophisticated robots. If you are interested in robotics and still taking university classes, then you should take the following courses: mechatronics, robotics, computer programming, control systems, and computer image processing.
Another key technological expertise for Space Command will be aerospace engineering. The new Space Force will seek to create new types of spacecraft to gain dominance in this domain. Therefore, aerospace engineers will be highly in demand. You should avoid aeronautical engineering because that specification focuses on aircraft inside the earth's atmosphere.
Instead, you should take courses specifically in astronautical engineering. This way, your focus is primarily on outer space mechanics.
Spacecraft rely heavily on computer systems. If you have an aptitude for computer programming, then you should consider a career in Computer Engineering. The U.S. Space Force will need people gifted in science and mathematics who can design instruments and systems that will help the military work in space.
You can add a degree in electrical engineering to really sweeten your chances of a high-ranking position.
Ready for Lift-off?
If you are interested in joining the U.S. Space Force and you're willing to wade through all the internet jokes and memes, then you should start exploring your options.
You could join the Air Force and work your way into the new Space Command. You could also join the Army or Navy and specialize in an area of operations that is likely to fall under the umbrella of the newly formed service.
There is another route that you can take, as well. You don't necessarily have to be a member of the U.S. armed services. You can build a technical expertise that will make you invaluable as a civilian contractor.
Robotics engineers, aerospace engineers and computer programmers will be in high demand. So, you could specialize in these areas of study while you're still at university.
There's nothing but the vastness of space lying before you. The possibilities are literally endless. So, good luck and god speed to the brave men of our new Space Force.