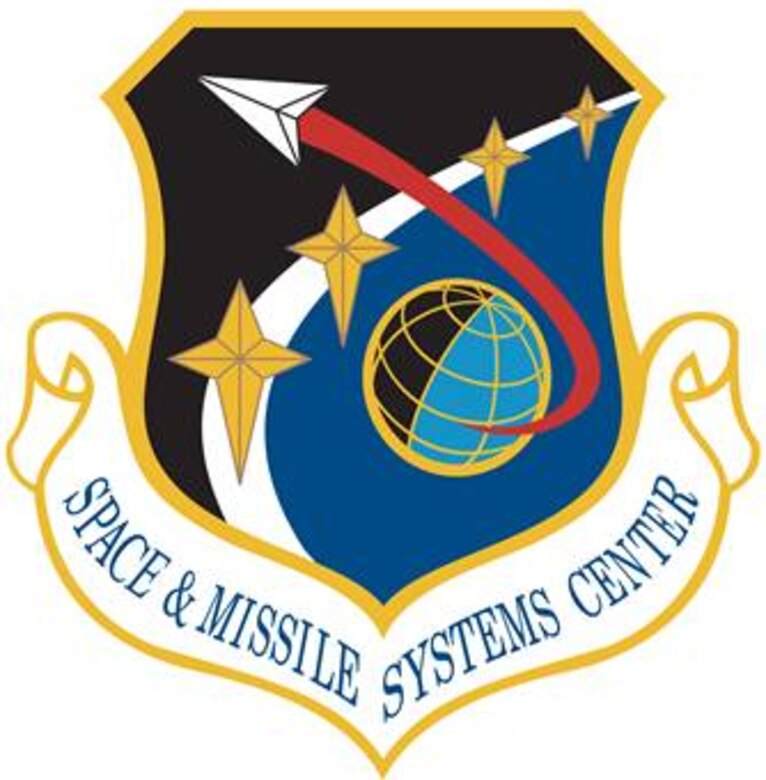 The Space and Missile Systems Center, a subordinate unit of Air Force Space Command, is the center of technical excellence for developing, acquiring, fielding and sustaining military space systems. SMC's mission is to deliver resilient and affordable space capabilities. The center is responsible for on-orbit check-out, testing, sustainment and maintenance of military satellite constellations and other Department of Defense space systems. 
SMC is headquartered at Los Angeles AFB  in El Segundo, Calif. The center employs an estimated 6,300 people including military, civilians and contractors at LAAFB and other locations worldwide .
Major Directorates and Program Offices 
Military Satellite Communications Systems Directorate 
Develops, acquires and sustains space-enabled global communications capabilities in support of our nation. 
Global Positioning Systems Directorate
Acquire and sustain survivable, effective, and affordable global positioning, navigation and timing services for military and civil users. 
Remote Sensing Directorate
Develops, deploys and sustains surveillance capabilities in support of missile warning, missile defense, battle space awareness, technical intelligence and environmental mission areas.
 
Launch Enterprise Directorate
Develops and acquires expendable launch systems and manages launch integration, mission assurance and launch campaigns.
Space Superiority Systems Directorate
Develops, delivers and sustains unrivaled space control systems to ensure space control capabilities to guarantee space superiority for the nation
Advanced Systems and Development Directorate
Drives future space capabilities through collaborative innovation, development planning and demonstrations. 
Range and Network Systems Division 
Modernizes and sustains the world-wide Air Force Satellite Control Network as well as the nation's Launch and Test Range System located at Vandenberg AFB, Calif. and Cape Canaveral AFS, Fla.
SMC History
SMC's first predecessor organization was the Western Development Division of the Air Research and Development Command . WDD was created under then-Brigadier General Bernard A. Schriever in July 1954 to develop the Atlas Intercontinental Ballistic Missile . ARDC added the responsibility for developing the first military satellite system to the division's original mission in October 1955. By the end of 1962, the organization had already developed, produced, and deployed three first-generation missiles–Atlas, Titan I, and Thor–and before the decade was over, it had added the Titan II and Minuteman I, II, and III ICBMs to America's arsenal. It developed the Peacekeeper ICBM during the late 1970s and 1980s.
To launch the satellites it was developing, the organization modified Thor, Atlas, and Titan missiles and added new upper stages to make them more capable and reliable. It also developed new space launch vehicles such as the Scout and Titan III. These launch vehicles were used not only by DoD, but also by NASA. When Space Shuttle flights were temporarily suspended following the loss of the orbiter Challenger in January 1986, SMC's organizational predecessors developed newer versions of the Titan, Atlas, and Delta launch vehicles. SMC also successfully carried out a more thorough redesign of launch vehicles known as the Evolved Expendable Launch Vehicle program, awarding contracts for the Delta IV and Atlas V versions in 1998 and overseeing successful launches beginning in 2002 for the Delta IV and 2003 for the Atlas V.
Starting with the first military satellite program, a reconnaissance concept known as Weapon System 117L, WDD and its successors developed progressively more capable satellite systems in four primary mission areas: surveillance, communications, meteorology, and navigation. Some of the more recent operational systems performing these missions are the Defense Support Program infrared missile surveillance system, the Defense Satellite Communications System and Milstar communications systems, the Defense Meteorological Satellite Program and environmental observation systems, and the Global Positioning System  navigation system. To maintain and control its satellites in orbit, SMC also developed progressively more capable and more highly automated ground control systems under the Air Force Satellite Control Network. Besides carrying out these basic missions, SMC has also been called upon from time to time to support other missions, including manned space programs, anti-satellite programs and missile defense programs.
Beginning with Operation Desert Storm in 1991, the contributions of these space systems to U.S. military superiority became steadily more apparent, and military commanders became more reliant on them. By the time Operation Iraqi Freedom was under way, space-based surveillance, communications, navigation, and meteorology had added previously unimaginable speed and precision to American military operations. SMC continues to provide the technological edge from the high frontier to our nation's warfighters and allies.