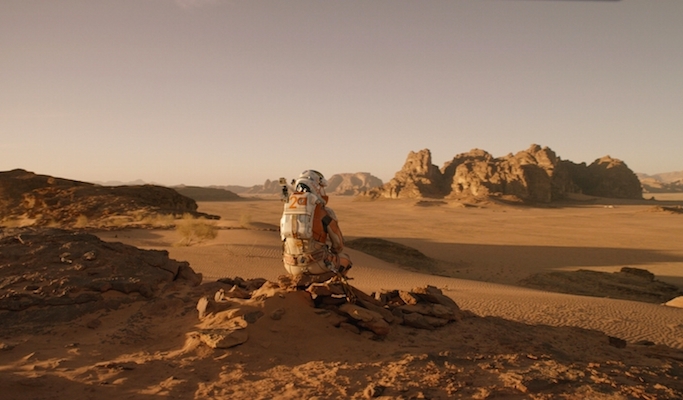 List of the latest space movies in 2020 and the best space movies of 2019 & the 2010's. Top space movies to watch on Netflix, Hulu, Amazon Prime, Disney+ & other Streaming services, out on DVD/Blu-ray or in cinema's right now.
New space movies in 2020 in Cinema & on VOD
Top movies up for release in 2020 in cinema and on VOD
DIRECTOR: Denis Villeneuve
CAST: Timothée Chalamet, Rebecca Ferguson & Dave Bautista
After 'Blade Runnner 2049', Canadian star filmmaker Denis Villeneuve's 'Dune' is easily one of the most anticipated movies of the year. David Lynch made a poorly received adaptation of Frank Herberts sci fi epic novel in 1984. This one is bound to become an instant classic.
Watch the trailer of Dune


Netflix |

Amazon | All Release dates
DIRECTOR: Alice Winocour
CAST: Eva Green, Lars Eidinger & Matt Dillon
Starring Eva Green, this upcoming drama evolves around an astronaut who, before she's allowed to go on a one-year space mission, has to endure a tough training program.
Watch the trailer of Proxima
Stream Proxima via:




Netflix |

Amazon | All Release dates
Best space movies on Netflix or DVD in 2020
2019, 2018, 2017 and the 2010's best rated space movies out on DVD, Bluray or streaming on VOD (Netflix, Amazon Prime, Hulu, Disney+ & More).
DIRECTOR: James Gray
CAST: Brad Pitt, Tommy Lee Jones & Ruth Negga
An astronaut travels to a faraway planet in search of his long lost father. His father holds the key to what possibly might be the end of life on earth.
Watch the trailer of Ad Astra
Stream Ad Astra via:




Netflix |

Amazon | All Release dates
Related:science fiction movies 2020
DIRECTOR: Damien Chazelle
CAST: Ryan Gosling, Claire Foy, Jason Clarke, Kyle Chandler
A look at the life of the astronaut, Neil Armstrong, and the legendary space mission that led him to become the first man to walk on the Moon on July 20, 1969.
Watch the trailer of First Man
Stream First Man via:




Netflix |

Amazon | All Release dates
DIRECTOR: Ridley Scott
CAST: Michael Fassbender James Franco Katherine Waterston
Mastermind Ridley Scott returns with a new 'Alien' prequel in 2017. And it's about time. 2012's 'Prometheus' was a pleasant surprise and its ending left us yearning for answers..
Watch the trailer of Alien: Covenant
RATING: 83/100
RELEASE DATE: May 19th, 2017
Stream Alien: Covenant via:




Netflix |

Amazon | All Release dates
DIRECTOR: Christopher Nolan
CAST: Matthew McConaughey Anne Hathaway Jessica Chastain
Earth's survival seems to be in a dire quandary, so the onus of protecting the life on Earth lies on a team of two, chosen secretly, and dispensed on a mission to…
Watch the trailer of Interstellar
RATING: 86/100
RELEASE DATE: November 7th, 2014
Stream Interstellar via:




Netflix |

Amazon | All Release dates
DIRECTOR: Morten Tyldum
CAST: Jennifer Lawrence Chris Pratt Michael Sheen
Passengers' was met with mixed results, but we actually thought this wondrous romcom/sc-fi hybrid really worked. A spaceship is on its way to a colony far away. Accidentally, two passengers wake up 90 years too early from their 'hibernation'. Luckily, they really like each other, which is a good thing, knowing they'll die on the ship before it reaches its destination. But then they discover something terrible which will jeopardize the entire mission…
Watch the trailer of Passengers
RATING: 71/100
RELEASE DATE: December 21st, 2016
Stream Passengers via:

'




Netflix |

Amazon | All Release dates
DIRECTOR: Justin Lin
CAST: Chris Pine Zachary Quinto Karl Urban
The saga continues with this third installment in the highly successful Star Trek series. Not as good as the previous chapter, which has mainly to do with the absence of a great villain played by Benedict Cumberbatch, but nonetheless another solid movie which proves this reboot's raison d'être.
Watch the trailer of Star Trek Beyond
RATING: 71/100
RELEASE DATE: July 22nd, 2016
Stream Star Trek Beyond via:




Netflix |

Amazon | All Release dates
DIRECTOR: Joseph Kosinski
CAST: Tom Cruise Morgan Freeman Andrea Riseborough
A veteran space soldier is assigned to rescue the remaining resources from the earth but a slight deviation from his schedule triggers certain events that insinuate him…
Watch the trailer of Oblivion
RATING: 70/100
RELEASE DATE: April 19th, 2013
Stream Oblivion via:




Netflix |

Amazon | All Release dates
DIRECTOR: Sebastián Cordero
CAST: Sharlto Copley Michael Nyqvist Christian Camargo
The film depicts a privately sponsored, ambitious space mission, undertaken by a crew of international astronauts to find life on the fourth largest moon of Jupiter that…
Watch the trailer of Europa Report
RATING: 65/100
RELEASE DATE: April 19th, 2013
Stream Europa Report via:




Netflix |

Amazon | All Release dates
Related:Best new Time Travel movies in 2020 & 2019 (Netflix, Prime, Hulu & Cinema List)The universe, in all its vastness and mysteriousness, intrigues filmmakers and audiences endlessly. There are an awful lot of terrible, low-budget space movies out there though, but these are all pretty great. The movies about Aliens listed here tell us just as much about what it means to a human being on planet earth, as that they are about Aliens and outer space.Making space films, or science fiction films set in space, is by no means an easy task. Sometimes it can be done with smaller budgets, and by focusing on the human aspects of things, like in Moon, but usually they are gigantic projects. In 2014 Nolan's Interstellar was such a project, and although critics were divided, it sure was a great space film that belongs among the ranks of the greatest ever made. Like all films in this niche genre, it was highly indebted to the mother of sci-fi space films, 2001: A Space Odyssey. Let's see if we can expect yet another great space travel film in 2015. We usually stays within the indie film field, but we have caved in to include some bigger titles as well.
Best science fiction popular culture
> Best new Space & Alien movies in 2020 & 2019 (Netflix, Prime, Hulu & Cinema List)