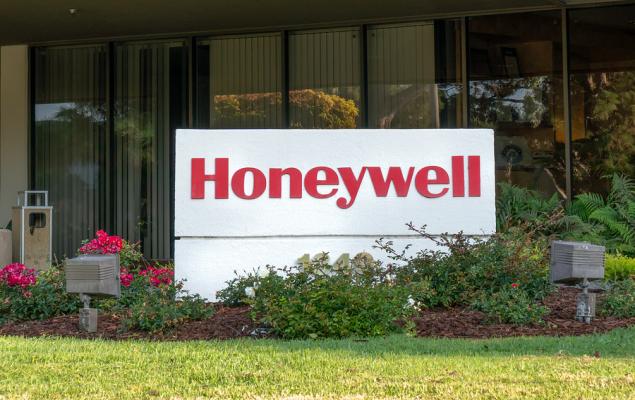 Honeywell International Inc. (HON – Free Report) announced the rollout of its lightest and smallest satellite communication system so far for unmanned aerial vehicles. Notably, the new satellite communication system, SATCOM, which weighs one kilogram, provides small unmanned vehicles with some of the similar connectivity features found in large aircraft.
Combined with Inmarsat plc's global satellite communication network, Honeywell's UAV SATCOM provides global connectivity and instant video streaming capabilities to unmanned aerial vehicles. Notably, the new UAV SATCOM system together with Inmarsat's satellite connectivity allows unmanned vehicles to remain connected in distant locations, where ground-based communication systems are inaccessible.
Honeywell's UAV SATCOM system's installation capabilities in different positions on a vehicle make it appropriate to be used in several platforms. Notably, the new system caters to a range of requirements, which include the likes of aircraft management, fleet tracking, and in-flight connectivity for voice as well as data streaming.
In addition, on the same day, the company announced a software solution designed for industrial facility operators. Notably, its new software solution, Safety Suite Real Time platform, will help safety managers in monitoring employees' exposure to weather, gas and some physiological conditions instantly. As noted, the software, which can be easily integrated with industrial operations, helps in centralized monitoring of employees and assets, thus, eliminating manual processes.
Our Take
Strength across Honeywell's defense and space businesses, supported by healthy demand for guidance and navigation systems, and a strong backlog will likely support its top-line performance. Also, growth in demand for warehouse automation products and supply-chain analytics will likely aid its Intelligrated business. In addition, increased productivity and operational excellence initiatives are likely to improve the company's near-term profitability.
However, headwinds across its commercial original equipment business on account of the 737 MAX-related issues and a lower business jet demand amid the coronavirus outbreak is likely to significantly affect its revenues.
In the past three months, the Zacks Rank #3 (Hold) company's share price has increased 13.1% compared with the industry's growth of 14.4%. You can see the complete list of today's Zacks #1 Rank (Strong Buy) stocks here.
Three companies that compete with Honeywell are General Electric Company (GE – Free Report) , 3M Company (MMM – Free Report) and Emerson Electric Co. (EMR – Free Report) .
The Hottest Tech Mega-Trend of All
Last year, it generated $24 billion in global revenues. By 2020, it's predicted to blast through the roof to $77.6 billion. Famed investor Mark Cuban says it will produce "the world's first trillionaires," but that should still leave plenty of money for regular investors who make the right trades early.
See Zacks' 3 Best Stocks to Play This Trend >>