You seem to have javascript disabled. Please note that many of the page functionalities won't work as expected without javascript enabled.
Search for Articles:
Title / Keyword
Author / Affiliation
Journal
All JournalsAcousticsActuatorsAdministrative SciencesAerospaceAgricultureAgriEngineeringAgronomyAIAlgorithmsAllergiesAnalytica—A Journal of Analytical Chemistry and Chemical Analysis (Analytica)AnimalsAntibioticsAntibodiesAntioxidantsApplied MechanicsApplied NanoApplied SciencesApplied System Innovation (ASI)ArtsAtmosphereAtomsAutomationAxiomsBatteriesBehavioral SciencesBeveragesBig Data and Cognitive Computing (BDCC)BioengineeringBiologyBiomedicinesBioMedInformaticsBiomimeticsBiomoleculesBiosensorsBirdsBloods—International Open Access Journal of Hematology (Bloods)Brain SciencesBreathBuildingsC — Journal of Carbon Research (C)CancersCatalystsCellsCeramicsChallengesChemEngineeringChemistryChemistry ProceedingsChemosensorsChildrenCivilEngClean Technologies (Clean Technol.)ClimateClocks & SleepCoatingsColloids and InterfacesComputationComputersCondensed MatterCorrosion and Materials Degradation (CMD)CosmeticsCryptographyCrystalsDairyDataDentistry JournalDermatopathologyDesignsDiabetologyDiagnosticsDigitalDiseasesDiversityDronesEarthEcologiesEconometricsEconomiesEducation SciencesElectricityElectrochemElectronic MaterialsElectronicsEndocrinesEnergiesEng-Advances in Engineering (Eng)Engineering ProceedingsEntropyEnvironmental Sciences ProceedingsEnvironmentsEpidemiologiaEpigenomesEuropean Journal of Burn Care (EJBC)European Journal of Investigation in Health, Psychology and Education (EJIHPE)FermentationFibersFireFishesFluidsFoodsForecastingForestsFractal and Fractional (Fractal Fract)FuelsFuture InternetGalaxiesGamesGasesGastrointestinal Disorders (GastrointestDisord)GelsGenealogyGenesGeographyGeoHazardsGeosciencesGeriatricsHealthcareHeartsHeritageHigh-ThroughputHistoriesHorticulturaeHumanitiesHydrogenHydrologyImmunoInformaticsInformationInfrastructuresInorganicsInsectsInstrumentsInternational Journal of Environmental Research and Public Health (IJERPH)International Journal of Financial Studies (IJFS)International Journal of Molecular Sciences (IJMS)International Journal of Neonatal Screening (IJNS)International Journal of Turbomachinery, Propulsion and Power (IJTPP)InventionsIoTISPRS International Journal of Geo-Information (IJGI)J — Multidisciplinary Scientific Journal (J)Journal of Cardiovascular Development and Disease (JCDD)Journal of Clinical Medicine (JCM)Journal of Composites Science (J. Compos. Sci.)Journal of Developmental Biology (JDB)Journal of Functional Biomaterials (JFB)Journal of Functional Morphology and Kinesiology (JFMK)Journal of Fungi (JoF)Journal of Imaging (J. Imaging)Journal of Intelligence (J. Intell.)Journal of Low Power Electronics and Applications (JLPEA)Journal of Manufacturing and Materials Processing (JMMP)Journal of Marine Science and Engineering (JMSE)Journal of Molecular Pathology (JMP)Journal of Nanotheranostics (JNT)Journal of Nuclear Engineering (JNE)Journal of Open Innovation: Technology, Market, and Complexity (JOItmC)Journal of Personalized Medicine (JPM)Journal of Risk and Financial Management (JRFM)Journal of Sensor and Actuator Networks (JSAN)LandLanguagesLawsLifeLiversLogisticsLubricantsMachine Learning and Knowledge Extraction (MAKE)MachinesMagnetochemistryMarine DrugsMaterialsMaterials ProceedingsMathematical and Computational Applications (MCA)MathematicsMedical SciencesMedicinaMedicinesMembranesMetabolitesMetalsMethods and Protocols (MPs)MicromachinesMicroorganismsMineralsModellingMolbankMoleculesMultimodal Technologies and Interaction (MTI)NanomaterialsNeuroSciNitrogenNon-Coding RNA (ncRNA)NutrientsOceansOpticsOrganicsOsteologyParticlesPathogensPharmaceuticalsPharmaceuticsPharmacyPhilosophiesPhotonicsPhyschemPhysicsPlantsPlasmaPollutantsPolymersPolysaccharidesProceedingsProcessesProsthesisProteomesPsychPsychiatry InternationalPublicationsQuantum Beam Science (QuBS)Quantum ReportsQuaternaryRadiationReactionsRecyclingRegenerationReligionsRemote SensingReports — Medical Cases, Images, and Videos (Reports)Reproductive Medicine (Reprod. Med.)ResourcesRisksRoboticsSafetySciScientia Pharmaceutica (Sci. Pharm.)SensorsSeparationsSexesSignalsSinusitisSmart CitiesSocial SciencesSocietiesSoil Systems (Soil Syst.)SolidsSportsStatsSurfacesSurgeriesSustainabilitySustainable ChemistrySymmetrySystemsTaxonomyTechnologiesTelecomThermoTourism and HospitalityToxicsToxinsTransplantologyTropical Medicine and Infectious Disease (TropicalMed)UniverseUrban ScienceVaccinesVehiclesVeterinary SciencesVibrationVirusesVisionWaterWomenWorldWorld Electric Vehicle Journal (WEVJ)
Article Type
All Article TypesArticleReviewCommunicationEditorialAddendumBook ReviewBrief ReportCase ReportCommentCommentaryConcept PaperConference ReportCreativeDiscussionEssayExpression of ConcernExtended AbstractHypothesisInteresting ImagesLetterNew Book ReceivedOpinionPerspectiveProceedingsProject ReportReplyShort NoteTechnical NoteViewpoint
Section
Special Issue
Volume
Number
You can use * to search for partial matches.
Downloads
Citations –
Altmetrics
…
…
Need Help?
Support
Find support for a specific problem on the support section of our website.
Feedback
Please let us know what you think of our products and services.
Information
Our dedicated information section provides allows you to learn more about MDPI.
Open AccessArticle
by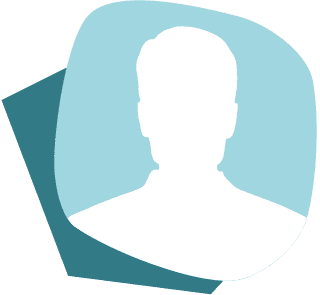 Eduardo Martinez-de-Rioja1,*

,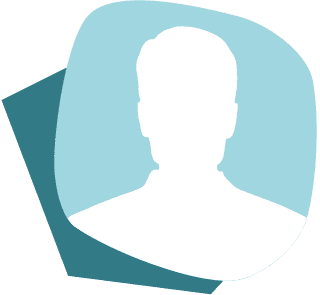 Jose A. Encinar2

and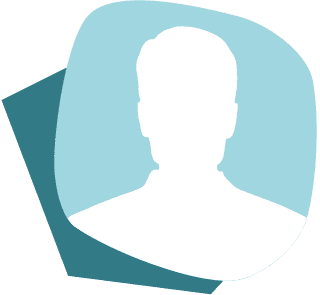 Giovanni Toso3
1
Area of Signal Theory and Communications, Universidad Rey Juan Carlos, 28943 Fuenlabrada, Spain
2
Information Processing and Telecommunications Center, Universidad Politécnica de Madrid, 28040 Madrid, Spain
3
Antenna and Sub-Millimeter Wave Section, European Space Agency ESTEC, 2200 AG Noordwijk, The Netherlands
*
Author to whom correspondence should be addressed.
Electronics 2020, 9(6), 961; https://doi.org/10.3390/electronics9060961
Received: 13 May 2020 / Revised: 3 June 2020 / Accepted: 6 June 2020 / Published: 9 June 2020
(This article belongs to the Special Issue New Trends in Reflectarray and Transmitarray Antennas)
Abstract
This paper presents a novel multibeam transmitting dual-reflectarray antenna able to generate a complete multiple spot coverage from a geostationary satellite in Ka-band (20 GHz). The bifocal design technique has been exploited for the first time to reduce by 50% the beam deviation factor with respect to the equivalent monofocal antenna, allowing to produce adjacent beams separated by only 0.56° in the antenna offset plane. In order to guarantee an acceptable spillover, the main reflectarray has been oversized in the same plane where the beams are compressed, resulting in an elliptical reflectarray of 3.5 m × 1.8 m. The interleaved beams required to provide the complete multi-spot coverage are produced in the orthogonal polarization, using the same aperture and feeds. The proposed antenna requires a smaller main aperture (about half of the area) and a lower number of feeds than other configurations that use a single oversized reflector to generate a complete multi-spot coverage, showing promising results for communication satellite applications in the Ka-band. View Full-Text
Keywords: bifocal antennas; dual-reflectarray antennas; Ka-band; multibeam antennas; multispot coverage; satellite communications bifocal antennas; dual-reflectarray antennas; Ka-band; multibeam antennas; multispot coverage; satellite communications
This is an open access article distributed under the Creative Commons Attribution License which permits unrestricted use, distribution, and reproduction in any medium, provided the original work is properly cited

Share and Cite
MDPI and ACS Style
Martinez-de-Rioja, E.; Encinar, J.A.; Toso, G. Bifocal Dual-Reflectarray Antenna to Generate a Complete Multiple Spot Beam Coverage for Satellite Communications in Ka-Band. Electronics 2020, 9, 961.
AMA Style
Martinez-de-Rioja E, Encinar JA, Toso G. Bifocal Dual-Reflectarray Antenna to Generate a Complete Multiple Spot Beam Coverage for Satellite Communications in Ka-Band. Electronics. 2020; 9(6):961.
Chicago/Turabian Style
Martinez-de-Rioja, Eduardo; Encinar, Jose A.; Toso, Giovanni. 2020. "Bifocal Dual-Reflectarray Antenna to Generate a Complete Multiple Spot Beam Coverage for Satellite Communications in Ka-Band." Electronics 9, no. 6: 961.
Find Other Styles
Show more citation formats Show less citations formats
Note that from the first issue of 2016, MDPI journals use article numbers instead of page numbers. See further details here.
Article Metrics
Article Access Statistics
For more information on the journal statistics, clickhere.
Multiple requests from the same IP address are counted as one view.
Search more from Scilit
Zoom | Orient | As Lines | As Sticks | As Cartoon | As Surface | Previous Scene | Next Scene
We use cookies on our website to ensure you get the best experience.
Read more about our cookies here.
We have just recently launched a new version of our website.
Help us to further improve by taking part in this short 5 minute survey here. here.