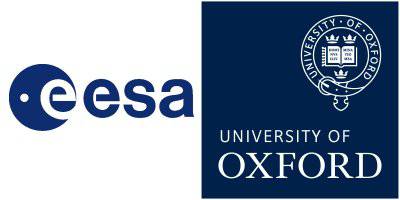 Director of Studies
System and Payload Manager
SAT-AIS 2B Programme
Telecommunications Satellite Programmes Department
European Space Agency (ESA)
Dr Ana Bolea-Alamañac received a Master's degree in Telecommunications Engineering from the University of Zaragoza, Spain, in 1995 and a Ph.D. from SUPAERO, in Toulouse, France in 2004. From 1996 to 2001, she was with Telefonica, Madrid, Spain.
After her Ph.D. she continued her work in the area of advanced digital communication techniques with the Research and Development Department of Thales Alenia Space in Toulouse, France.
In 2005, she joined ESA's Research and Technology Centre (ESTEC), Noordwijk, the Netherlands, as a communication system engineer in the RF payload and systems division where she focused on advanced mobile satellite communication systems design and optimization.
In January 2011, she joined the future programs division in the telecommunications directorate of ESA where she led the system engineering activities for the preparatory phase of the SAT-AIS program.
Since June 2013 she has been the system and payload senior engineer for the SAT-AIS programme in the telecommunication satellite program department of ESA.
Ana has published more than 20 papers in journals and conferences and she has contributed as co-editor of the implementation guidelines for several DVB standards.
Guest Speaker
Constellation Architect
Thales Alenia Space
Jean-François BOUTILLON graduated from Ecole polytechnique and SUPELEC with a specialty in electronics and numeric communication. He has been working for Thales Alenia Space since 2004 in various positions. In 2010 he joined the Iridium project and designed the network aspects of the system. He now is technical responsible for the system part of constellation bids.
Jo de Loor
Guest Speaker
VP Market Development
Newtec
Guest Speaker – round table coordinator
Ground Segment Engineer 
European Space Agency (ESA)
Javier has worked on the research and development of ground segment solutions since the start of his career. His work explores automating and integrating satellite payloads with ground assets, an area driven by the ever increasing requirements of Satcom missions.
Javier has previously held various positions in Industry, at GMV, Avanti Communications plc and Indra. Javier graduated from the Polytechnic University of Madrid with a degree in Telecommunication Engineering and also holds an MSc and an MBA.
Virginie Dominguez
Guest Speaker
Telecom Strategic Marketing Manager
Thales Alenia Space
Guest Speaker
Head of Telecoms Business Development
European Space Agency (ESA)
With a university degree in Physics and Mathematics, Philip promptly went into engineering and has spent the vast majority of his working life in the satellite sector.
His time has been split between employed roles with major satellite operators (including Eutelsat, GE Americom, New Skies Satellites and Es'hailSat) and self-employment during 12 years as an over-employed consultant. His roles have spanned from hands-on engineering through operation to sales and finally general management.
In 2014 Philip accepted the new role of Head of Telecoms Business Development with the European Space Agency, where he is looking for the next round of ESA's telecommunications projects.  
Norbert Huebner
Guest Speaker
Head of Feasibility Studies Section
Downstream Business Applications Department
European Space Agency (ESA)
Guest Speaker
Head of Telecom Solution Line
Thales Alenia Space
Bernard Jacqué joined Thales Alenia Space in 1994, the company being at that time named Aerospatiale before being integrated first within Alcatel group in the 90's and then within Thales group in April 2007.
During the past 20 years, Bernard Jacqué has been deeply involved in several key programs of the company, starting by the design and development of the company flagship SPACEBUS product line in the 90's as advanced programs technical manager and actively participating to its technical development but also commercialization around the world.
Since the year 2000, he drives as satellite system chief engineer, the design and development of the telecom product line platform for constellations in the frame of both Globalstar and Skybridge programs. Those two advanced programs drive the company towards the world-recognize successes of Thales Alenia Space thanks to its ELITEBUS platform through the awarding of all new generation constellations: Globalstar II, O3b and Irridium next.
In 2004, he has been entitled Technical Director for Thales Alenia Space for the development of the largest European platform, Alphabus. The first satellite platform, used on Alphasat Satellite, has been successfully launched and deployed in orbit last July for Inmarsat.
In 2009, Bernard Jacqué overtakes more commercial responsibilities within the system business development team, mainly acting on export markets for Governmental "Milsatcom" system and satellite solutions.
From 2010 to 2013, he lead the team up to contract award in charge of the proposal for the Brazilian Governmental Satellite (SGDC) answering both for governmental communications and HTS broadband needs to reduce the digital divide in Brazil.
In 2013, Bernard Jacqué joined the Commercial Directorate and in particular the Europe and North America Sales team. He was Sales and Key Account Manager of several main international Satcom. operators in Northern America.
In beginning 2016, he has been appointed to lead a team of senior architects and telecom expert in charge of preparing through innovation the future space products for telecommunication quickly changing market.
Bernard Jacqué is an engineer graduated in 1993 from the French Aeronautical and Space Engineering High School, I.S.A.E. Sup'aero located in Toulouse.
Guest Speaker
Manager, European Institutions and Project Sales
SES
Jean-Benoît LAITHIER is an MBA graduate (cum laude) from EDHEC Business School (France) and is working in strategic marketing department of Thales Alenia Space. He holds a master's degree in Aeronautical Engineering from ENAC (Ecole Nationale de l'Aviation Civile) and a master's degree in microwaves / optical telecommunications from Université Paul Sabatier.
He held several positions in Aerospace & Defence and he has been working in Thales Group from 2000. During the last nine years, he specially was involved in European satellite navigation projects (EGNOS, GALILEO) and observation satellites bids.
Guest Speaker
Head of GNSS Evolution Programme and Strategy Division
Directorate of Navigation
European Space Agency (ESA)
Miguel Manteiga Bautista is responsible for the Navigation R&D and GNSS Galileo/EGNOS Evolutions activities, implemented through several ESA and EU Frameworks, such as the ESA GNSS Evolutions Programme (EGEP) and the Delegation Agreement with the European Union on the Implementation of Horizon 2020 – Framework Programme for Research and Innovation in Satellite Navigation.
Miguel Manteiga Bautista obtained his Bachelor and Master in Science degrees on Telecommunications Engineering from the University of Valencia in 1999. He also obtained an International Executive Master on Business Administration from the IE Business School in 2005.
After spending his early carrier in the field of development and deployment of high speed telecommunication networks in Telefonica SA, within the Telecommunications Provider sector, he moved to the European Space Agency Galileo Project Team in 2001.
Throughout the last 16 years, he has developed his career in the Galileo Programme, in a wide variety of positions covering all areas of the Galileo environment (space, ground, user, launcher, system, security and operations).
In 2015, he took over the position of Head of GNSS Evolution Programme, with the objective to pave the way to the next generation of European GNSS activities.
Sophie Morel
Guest Speaker
Legal Officer
European Space Agency (ESA)
Gerry O'Sullivan
Guest Speaker
Executive Vice President Global TV and Video
Eutelsat
Guest Speaker
Chairman
UK Space
Graham Peters runs Avanti Applied Technologies, which is a business unit of the satellite operator Avanti Communications Group PLC.
He has 25 years experience working in the ICT industry operating at the intersection between business, technology and applications.
An astrophysicist by background he started his career as a satellite systems engineer at British Aerospace Space Systems where he was involved in a number of feasibility studies and bids for a variety of new satellite projects.
In 1993 he joined the business development team at VEGA Group PLC (now Telespazio) where he led the company's involvement in European consortia developing Europe's global navigation satellite system (to become Galileo).
In 2000 he became sales and marketing director of an electronics business providing testing and parts procurement services to the aviation and space sectors.
Following the sale of the business he joined Avanti in his current role in 2005. Since then he has led the numerous collaborative projects developing new satellite communications technologies and their application in a range of vertical markets.
Guest Speaker
Chief Technology Officer
SES
Ruy Pinto has been the Inmarsat Group Chief Operations Officer since December 2013, responsible for all operational functions at Inmarsat: satellite and network operations, operations engineering, customer services, group IT and partner platforms. Ruy is a member of the Inmarsat Executive Management Board.
Ruy Pinto previously held a number of positions at Inmarsat including Director of Satellite Operations and Navigation, Vice President of Satellite and Network Operations and Group Chief Technology Officer. Ruy Pinto also served on the Boards of INVSAT, Inmarsat Navigation Ventures and PT-ISAT, and was Chairman of UKSpace, the UK space industry trade association. Ruy is currently VP of Space and a board member of the Association of Defence, Security and Aerospace Companies (ADS) and a Non-Executive Director of the Space Application Catapult (SCA), established by innovateUK to foster the development of the space sector in the UK.
Ruy Pinto has a background in electronics and satellite data communications having graduated in Electronics Engineering in 1981, followed by a post-graduate degree in Digital Telecommunications Systems.
Director of Studies
ESA Senior Advisor Emeritus
Directorate of Telecommunications & Integrated Applications
European Space Agency (ESA)
Emmanuel studied Physics and Telecommunications Electronics at the University of Athens and obtained a Masters and Ph.D. degrees in Microwave and Electronics from the University "Pierre et Marie Curie" in Paris.
He started his career in PHILIPS – France in 1978. Since 1984 he has been a staff member of the European Space Agency (ESA). Held various positions in the Technical Directorate and in the Telecommunications and Applications Directorates. Emmanuel was nominated as ESA Senior Advisor in 2000 and served in EU instances for Galileo and in the OECD.
He has taught courses on microwaves, antennas, satcoms and space in several engineering schools and universities in France and Greece. He has written more than 20 international patents and over fifty papers on New Satellite Media, Operational use of Space Technology, Satellite Systems, Antennas and Microwaves, Optics and VLSI technology, Solid State Physics.
Guest Speaker
Payload Product Manager and Senior Expert
Airbus Defence and Space
Glyn is a Senior Expert in flexible, processed and HTS payloads. Glyn is currently working within the payload R&D division helping to define Airbus Roadmap for advanced payloads and the supporting digital and RF equipments needed to make these payloads an industrial reality.
Glyn was deputy chief engineer for Airbus Defence and Space payload equipment's division during the period 2010 to 2014. Glyn previously managed research and development where he generated a number of key patents in the fields of flexible communications payloads.
Prior to this Glyn worked in both systems engineering and microwave design roles on the RADARSAT 2 Synthetic Aperture RADAR system. Glyn graduated from St. Andrews University with a degree in theoretical Physics and also holds a Master's degree in Microwave Solid State Physics.